How I Almost Died in Pai...
...and why I fell in love with this city anyway!
When we heard about Pai for the first time, everyone was telling us about how sick they got on the road with its said 762 curves in a minivan. And how happy they were that they still did go there.
So, when my sister and her boyfriend decided to join our second Thailand trip, we decided that we would tackle the way and see what the fuzz was about! We took a train to Chiang Mai and booked one of the minivans to Pai.
Arriving, we quickly found a beautiful bungalow located directly on the banks of the Pai River. Oh yes, the Pai River…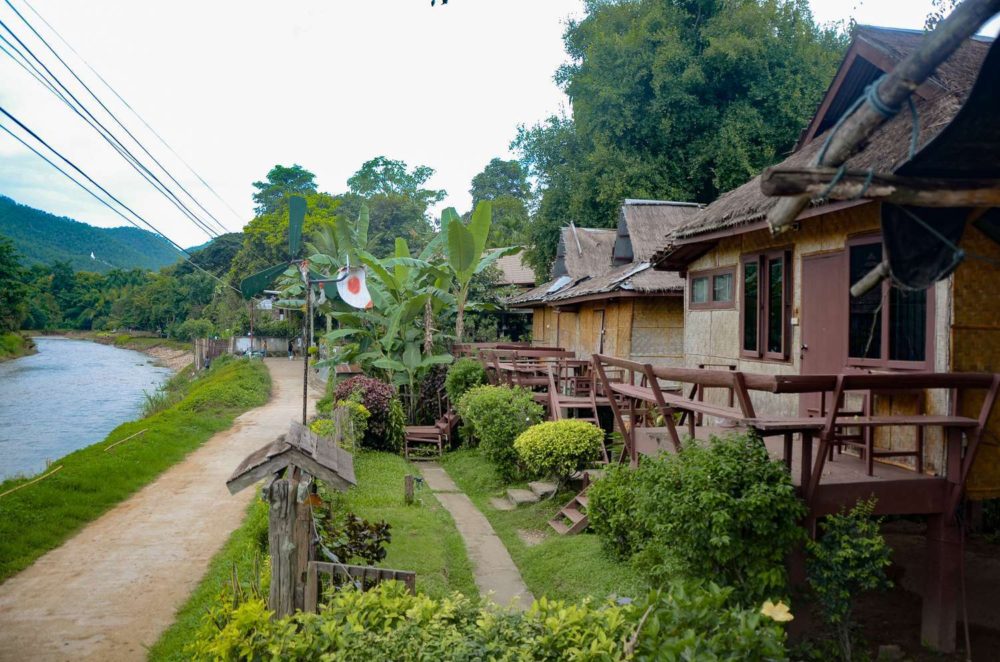 How I almost died in Pai...
Not being too much an adventurous traveler, tubing in Vang Vieng in Laos never really seemed interesting to me. But the Pai River didn't appear to be very wild (it looked veeeeeery relaxed) – so when a friendly local offered to rent us a tube, drive us north to an entry point and then collect us south of Pai at the bridge for around 2.50 euro each we had our plan for Day Two!
Being equipped with sandwiches from 7-11 and some beer we started our lazy adventure the next day. It was super relaxing and after three hours we were back in Pai next to our bungalow.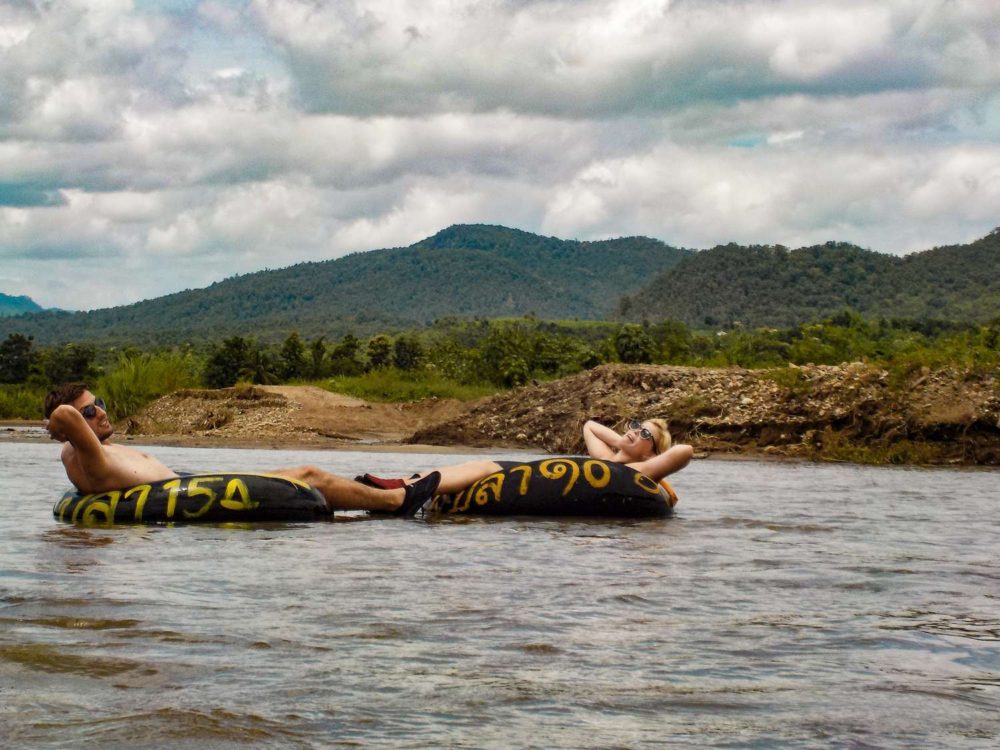 My boyfriend suggested, "Hey let's grab new drinks and food and float on!
"This is fun," he said, adding that "We can go until the bridge!" Said, done.
After a bit over 30 minutes lazy floating later, we were surprised to see that the Pai River seemed to be unnaturally straight some 30 meters further down. And we started noticing some "sound"…
"Hey, is this a WATERFALL?" my sister asked after a few seconds gazing at it. And then we realized it. We were floating toward a waterfall!
Luckily, the Pai River was still relatively slow, so we managed to stop the tubes. We found a ladder at the side close to the end and climbed out into the wilderness. We then walked until we came to a gas station (we didn't have phones with us) and asked for someone to call our Thai friend.
After 10 minutes he showed up with the car and laughing, explained that he never has to pick up people normally because everyone has enough after two hours and simply ends their tour when they reach the city. That's why he never mentioned the waterfall! And to be honest, he claims you CAN float it down – but I am a little coward, so we didn't!
Why I fell in love with Pai anyway
As the river was still calm, the "waterfall incident" was only mildly shocking – and tubing was a ridiculously fun experience!
The next days we explored even more of the surrounding natural sight – and we found the surreal and beautiful Pai Canyon, gorgeous waterfalls and even hot springs and an elephant sanctuary!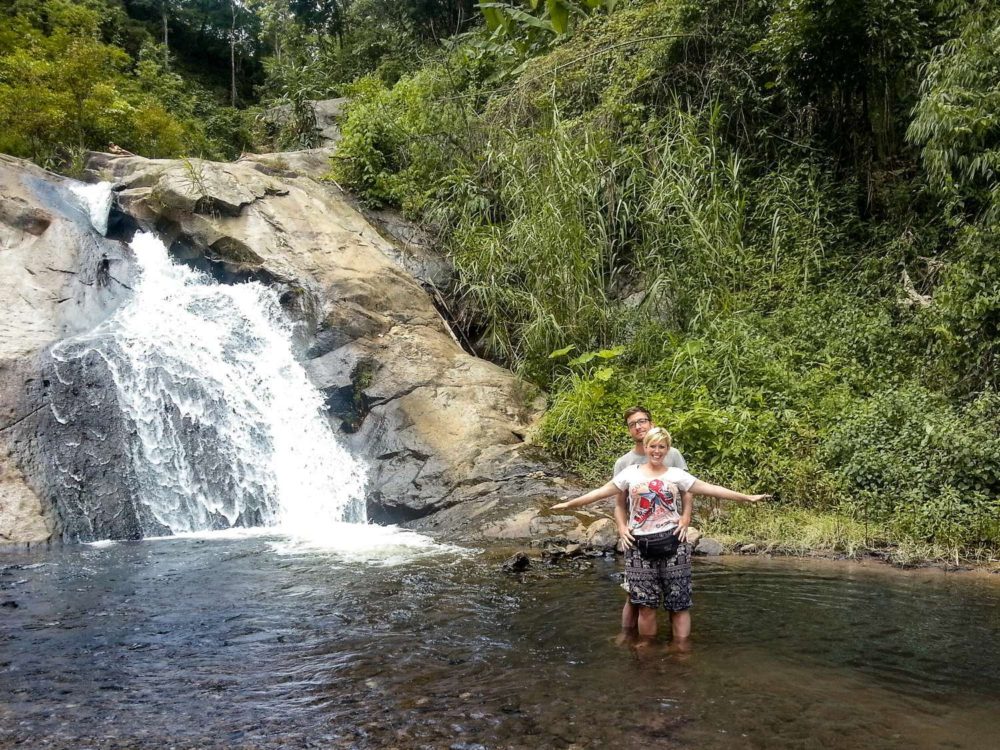 And let's be honest – the Pai night market is one of the most vivid and tasty night markets I found over whole Thailand!
Pai's culture is special – while it is still an original Thai town, there is also a lot of hippie expats who moved here long ago and they form a unique mixture! So far, only the young-and-adventurous backpacker type of traveler comes here. But once the world notices who vibrant and diverse Pai is, this might change. So, go NOW!
Things to do in Pai
- Go tubing (stop when you reach the city!)
- Explore Pai Canyon
- Splash around the beautiful waterfalls
- Rent a motorcycle and see the countryside
- Visit the temple on the hill and enjoy the view
- Eat at the tasty night market
- See the elephant conservation center
- Soak in the hot springs around Pai